Study Log - Reflection Activity for Learners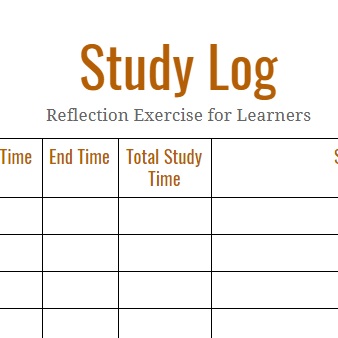 Study Log - Reflection Activity for Learners
"Study Log - Reflection Activity for Learners" is a tool developed by Jackson Education Support to help learners track progress made during study times toward learning goals. Use "Study Log" in classrooms, after-school programs, and at home to increase engagement.

This resource is appropriate for parents of elementary learners as well as secondary and adult learners. PDF file includes the study log plus study skills suggestions in 5 categories and productivity rating scale.

Click HERE to receive product updates.